Increased training area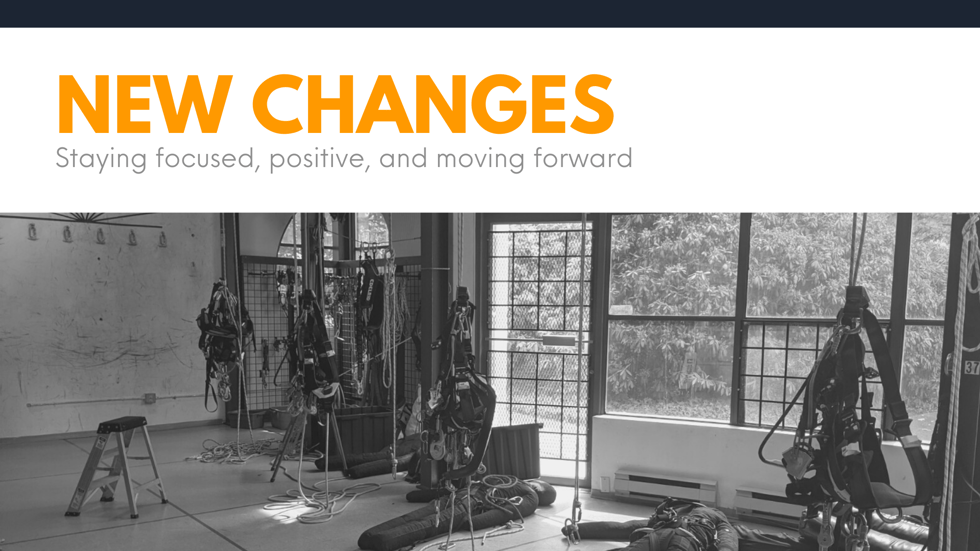 Since early June, we have been running our rope access and tower training courses again but under new COVID measures. You can see a list of these original measures here. If you have trained with us before, you'll be familiar with our training area at the front of the facility. Because of our reduced class sizes, a significant waitlist grew as we weren't able to accommodate the same amount of people as we used to.
However, we are pleased to announce that we have re-organized the back portion of our facility to accommodate another 4 person class. With the same measures being implemented, we are now able to host two separate courses during the same week. A separate washroom facility and simple kitchen amenities (fridge, microwave, water, single cup coffee machine) have been brought in so that students in both courses do not have to share space or cross through each other's paths.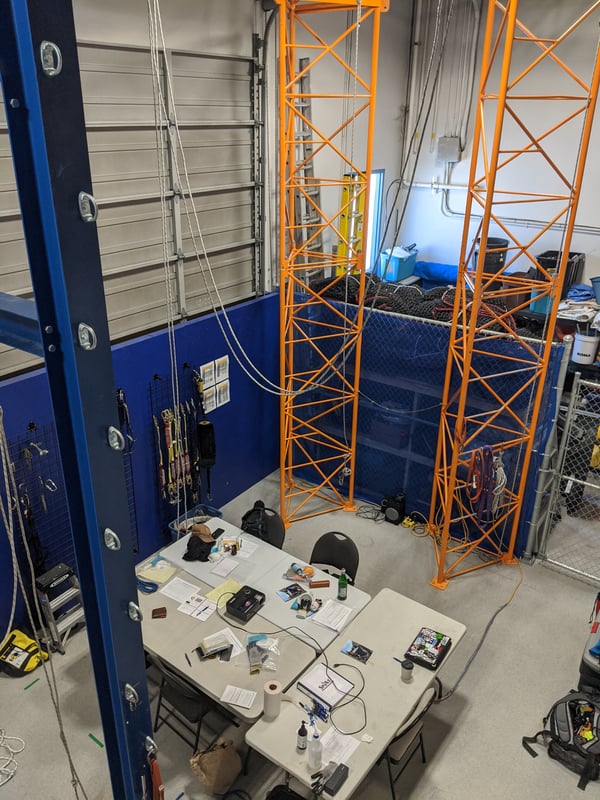 This simple change has allowed us to accommodate more training while adhering to our COVID measures.
If you have any questions or would like more information on training, please click below!